Secor Subaru's Express Service and How It Can Help

Getting quick, efficient service for your Subaru is often the go-to option for drivers around New London, CT, who don't have time to schedule an appointment. 
At Secor Subaru, we make it simple to stop by our Express Service center and get routine maintenance needs addressed promptly. 
Our team specializes in practical services where you don't have to schedule an appointment for service experts to help. You'll save time by avoiding scheduling your appointment at our service center - we'll help on a first-come, first-serve basis. The earlier you get to our dealership, the sooner we'll get you back on the road.
If you're ready to take care of your oil change, you don't have to book an appointment! Just visit our service center in New London, CT, and our Express Service team will take care of everything quickly. Contact our service team to learn more about the Express Service team!
Oil Change
Performing routine oil changes helps keep your engine performing at the top of its game. When neglected, you may damage your internal engine components, reduce performance, and experience costly repairs as a result. Avoid the drama. Let our team perform your next oil change so you can drive with peace of mind.
Tire Rotation
Your tires do more than make your car look good. Your tires are responsible for the quality of your ride. Tire rotations help keep your tires healthy, and the tread wears even across your four wheels. If your steering wheel starts shaking while traveling down the road, it may be time to let Secor Subaru perform a tire rotation.
Multi-Point Inspection
Did you know your vehicle can benefit from a physical? With our multi-point inspection, our experts will give your vehicle a meticulous once-over. It's a great opportunity to verify your car's overall health. Some surprises are good, but when it comes to your vehicle, surprises can amount to money out of your pocket. Protect your budget and visit Secor Subaru.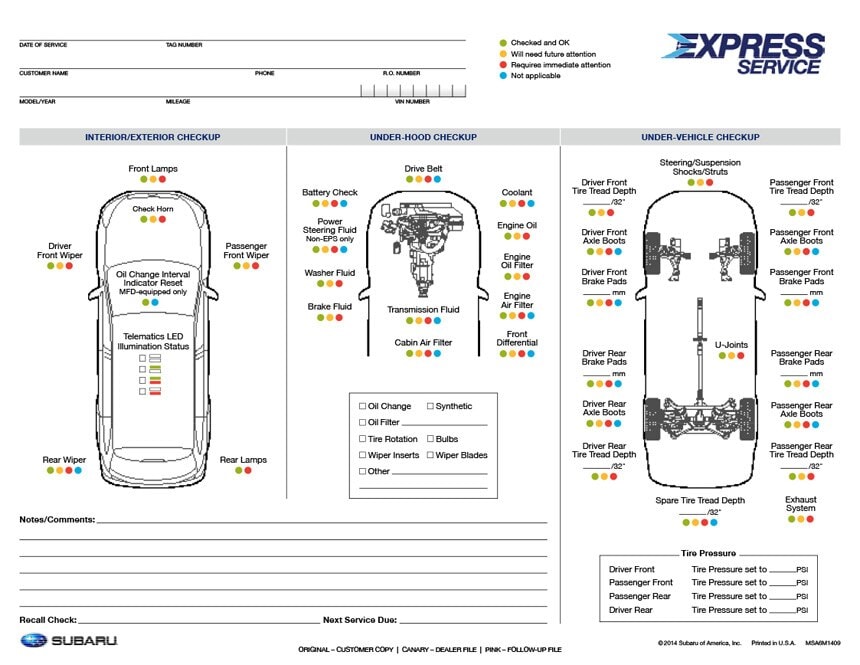 Take Advantage of Subaru Express Service at Secor Subaru

Save time and get the great automotive care your vehicle needs. With Express Service from Secor Subaru, you're one step closer to enjoying the fun and longer-lasting drive you deserve. It's a quick and easy way to service your vehicle and get it back on the road.
No appointment is necessary! Your time is precious. Express Service helps keep you moving forward without long delays. Our experienced Subaru technicians will perform the care you need in nearly the time it takes to enjoy a nice hot cup of coffee. You have moves to make, and we'll help you achieve your goals.
Take advantage of Express Service, and you'll come out as a winner.
Service When You Need It Most
Providing professional, efficient Subaru service is our specialty here at our Subaru service center. If your car or SUV needs a few quick services to get it up and running at full strength, there's no need to make a whole day of it.

We understand how important your time is, and we're dedicated to tackling your Subaru vehicle's service needs in a timely fashion here at our express service center so that you can get back to your day.

Of course, should you decide to spend some time in the area while our team of Subaru experts gets to work on your car, you'll find no shortage of local spots to grab a bite to eat or do some shopping.
Complex Repairs Are a Cinch for Our Team
Sometimes your car's service needs can't be addressed with a few breezy bits of maintenance, but don't worry. Our service center is equipped to handle the more demanding repairs as well. If your car requires major repairs, you can always count on us to lend a hand. Between our state-of-the-art service center, our highly-trained Subaru experts, and our inventory of genuine Subaru parts, we're ready for just about anything, and we're eager to help.
Keep Your Vehicle Road-Ready with Secor Subaru
Swing by our dealership and experience the joys Express Service provides. A better driving experience is a short excursion away. We'll see you soon.
Contact Us Today
If you have any questions about our Subaru Express Service or our service center in general, please don't hesitate to connect with us. We look forward to assisting you and providing exceptional service, so we hope you'll reach out to us soon!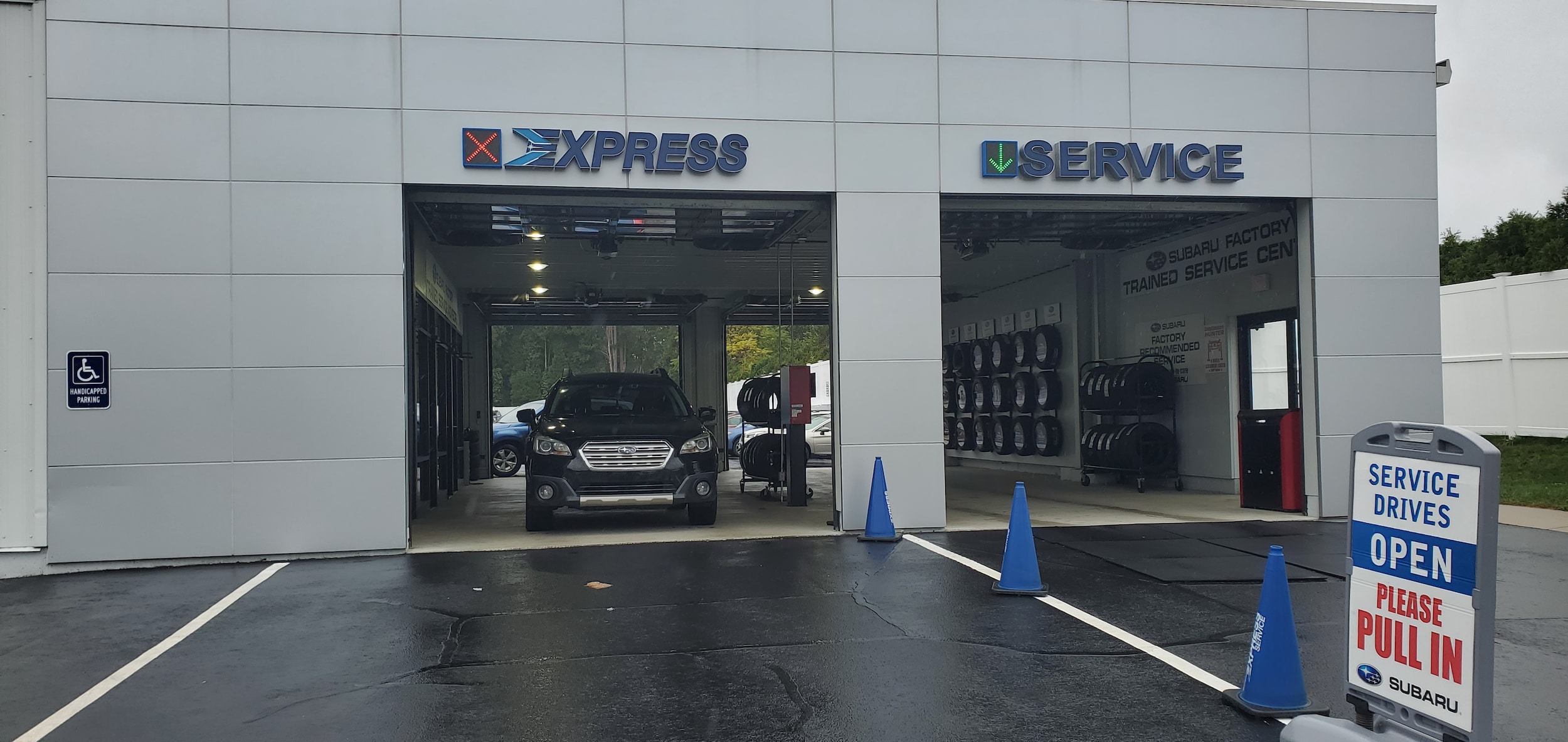 **Please note, wait times may vary
How Can We Help?
* Indicates a required field