The 2022 Subaru Love Promise Community Commitment Award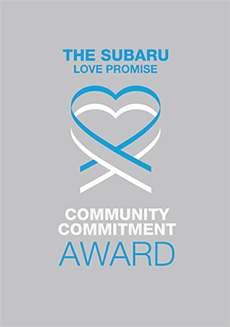 We've been nationally recognized for our dedication to our community and the Subaru Love Promise.
We're honored to receive the 2022 Subaru Love Promise Community Commitment Award. This award nationally recognizes Subaru retailers who are making the world a better place while demonstrating an outstanding commitment to supporting passions and causes in local communities. These efforts are focused in important areas such as the environment, community, health, education, and pets.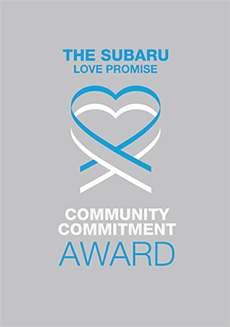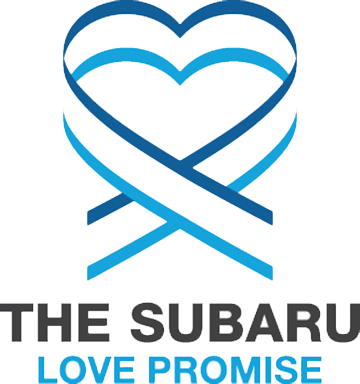 What is the Subaru Love Promise?
Subaru and our retailers believe in making the world a better place and the Subaru Love Promise is our vision of respecting all people. This is our commitment to show love and respect to our customers and to work to make a positive impact in the world.
How is Secor Subaru dedicated locally to the Love Promise?
Our Love Promise can be seen in various partnerships with local charities and non-profits. We're grateful for the opportunity, not only to be a part of our community, but to serve it as well.
Winthrop STEM Elementary Magnet School
New London Homeless Hospitality Center, TVCCA Meals on Wheels for Eastern CT, Garde Arts Center, Toys for Tots, New London Rotary, CT Shoreline Family Photo
Eastern CT Hematology Oncology
Love Promise Stories from Secor Subaru
Subaru and Secor Subaru believe in making a positive impact on the communities in which we live and work. We uphold that belief through our Love Promise Community Commitment. Every month, we select inspiring stories from customers and partners from around our area who strive to support our collective commitment and feature them here
Save the Sound, Annalisa Paltauf - annalisa p
For the fourth year in a row, Secor Subaru organized a cleanup at their local beach to participate in Save the Sound's annual Connecticut Cleanup. Secor Subaru staff prepared for the event and recruited volunteers, and made a huge impact on reducing the amount of trash that will end up in our waterways and Long Island Sound. September is International Coastal Cleanup month, so the volunteers at Secor Subaru's cleanup joined about a half a million other volunteers all around the world for this major effort. No piece of trash is too small to be picked up, as it all adds up, and has an enormously detrimental impact on our local and global ecosystems. Subaru's volunteers understand this and really did a great job at cleaning up their beach. Thank you, Secor Subaru!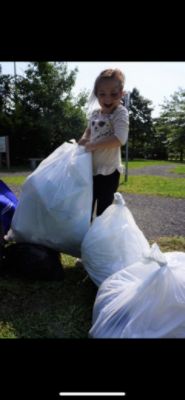 ---
Turkey Donation Story Secor Subaru/Secor Family November 23, 2022 - Paul H
Subaru of New England dedicates themselves to putting community work and giving back at the forefront of their company's commitment to supporting organizations that help neighbors and community members in need. Secor Subaru is honored to be able to be a part of the Subaru Love Promise program. For the past four years we have been donating turkeys for the Thanksgiving and holiday season. With the price of food at an all-time high these past years and the devastation COVID-19 have left people in, this November we were able to donate eight fresh 20-pound turkeys to the soup kitchen. We devout ourselves to giving back to our New London community. We see the value of helping and understand that we have a platform to make a difference big or small. We are a family, and we take care of our Secor Family. Just like Subaru, we believe our communities grow stronger when everyone is cared for.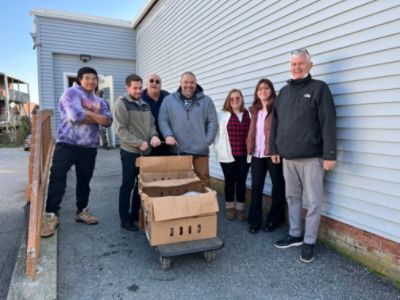 ---
Our Stellar Subaru Ambassador, Phil by Paul Holden, Secor Subaru - Paul H
What is the Subaru Ambassador Program? "Subaru Ambassadors are a team of passionate, enthusiastic, and loyal Subaru owners, empowered by Subaru of America." Who are Subaru Ambassadors? "Subaru Ambassadors are owners who have applied for the program, been carefully vetted, and have been chosen to be advocates for Subaru." What does a Subaru Ambassador do? "Subaru Ambassadors advocate for our brand, retailers, products, and initiatives with honesty, integrity and enthusiasm." Phil Medbery is a perfect example of what a Subaru Ambassador should be. For many years Phil has been a Subaru enthusiast and has been involved in several charitable projects sponsored by Secor Subaru. Phil, along with his daughter Cassie, became Subaru Ambassadors in 2016. Phil is an excellent photographer and is one of the administrators of the Connecticut Shoreline Photo Family, a group of local photographers. He is also a photographer for the Groton Submarine Base. He takes pictures for families meeting their loved ones as they return from sea duties. On one of these occasions, Phil organized a challenge event to collect pet food for our "Subaru Loves Pets" program and the Connecticut Humane Society. The families of the submariners collected almost a half a ton of pet food on this occasion. Phil and Cassie have been instrumental in organizing our " Save The Sound " clean up efforts collecting and disposing of trash on local beaches. Phil and Cassie have represented Secor Subaru at the "Wicked Big Meet," the largest Subaru show in the Northeast. For several years they have attended these events enthusiastically answering questions and handing out Subaru gifts For the last nine years we have been a Share the Love partner with TVCCA/Meals on Wheels. We hold several events sponsoring, and advocating for TVCCA and Phil is always there to help and to take photographs. He organized a photography show featuring the Shoreline Photo family coinciding with the Garde Arts Film Festival. Some of the proceeds of the sale of the photographs go to support TVCCA and the Garde Arts Center. We can go on and on about everything Phil has done for Subaru as an Ambassador whether it is moving cars or sending in customers with special discount coupons. In summary, Phil is the best! Thank you, thank you, thank you, Phil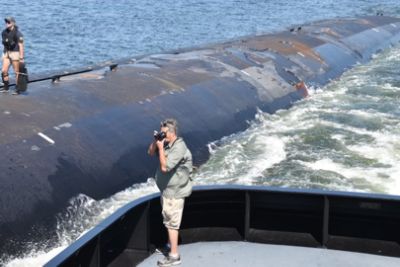 ---
ECHO Cancer Foundation Supported by Secor Subaru - Dana D
The ECHO Cancer Foundation was recently the recipient of 80 blankets and a number of school supply kits from Secor Subaru. They have supported the foundation for many years and the blankets have such an impact for cancer patients in the eastern CT community. Each blanket that is donated is provided to an patient in active chemotherapy treatment, their family member or their caregiver. Patients are so appreciative when they are provided with a blanket as it brings a sense of comfort rather than a standard medical grade blanket. We are equally grateful for the school supplies this year! The ECHO Cancer Foundation has recently started an initiative to collect and provide school supplies to patients with young children. The donation from Secor Subaru will go directly towards that initiative.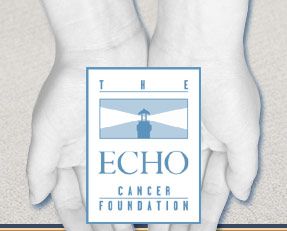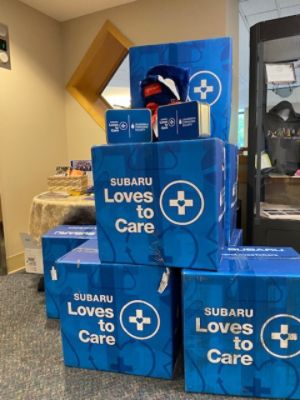 ---
Subaru's Legacy - New Staff Member - Barbara C
Picture being hired at a new agency in June and expecting to learn more than 30 federal programs and launch the Share the Love during an international pandemic! That was me. Charlie Secor and Paul Holden, Secor Subaru, did not skip a beat. They scheduled meetings for the the launch event - booked the bartender (of course I didn't have a clue) and helped me get a record pandemic in-person turn-out for the Business After Hours Launch! More than 80 people mingled; enjoyed great food; and learned about our 9 year partnership with Secor Subaru! Thank you to the entire Secor Family for making my first in-person event a success and keeping the wheels rolling for our seniors and Meals on Wheels!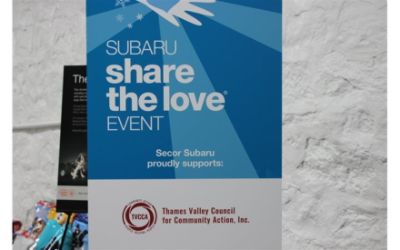 ---
Secor Subaru Keeps the Meals Rolling - Barbara C
While TVCCA pivoted to continued to provide Meals on Wheels during the pandemic, our in-person fundraising ground to a halt - except for Secor Subaru. Paul Holden and the entire Secor family, stepped-up to host our Share the Love Kick-off in-person! This event was attended by more than 80 people and was a great opportunity to highlight the needs of TVCCA and the community. So TVCCA thanks the Secor Subaru Family and the community for their support. We salute Paul Holden for his continued commitment to Meals on Wheels and his advocacy for Meals on Wheels.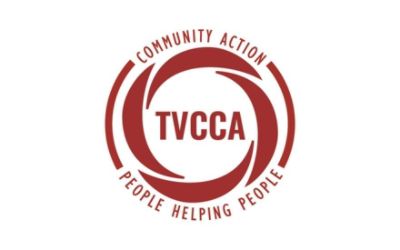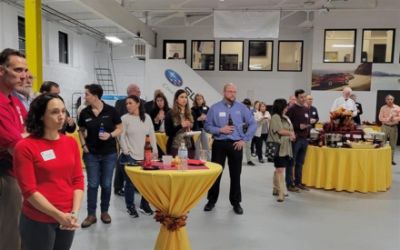 ---
New London Homeless Hospitality Center - Annah P
The good people at Secor Subaru donated 100 blankets and some warm socks to the guests at the New London Homeless Hospitality Center. These blankets will be given to the guests at our shelter, to guests seeking emergency shelter at our seasonal warming center, and to neighbors our outreach workers come into contact with who are very cold but refusing shelter. Gifts of this sort creates a relationship between the donor and the receiver. More often than not, our guests have fallen through the cracks of other social service providers, either because of red tape, eligibility, or trauma that has resulted in the individual not accessing support. The simple act of accepting a blanket with no strings attached can begin to break down the barriers toward a better life. Secor Subaru and especially its employees, care deeply about the Southeastern Connecticut Community. We thank you.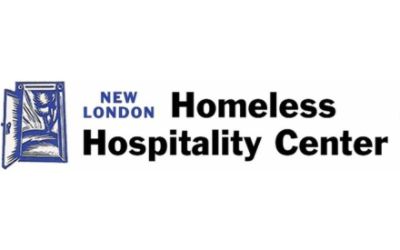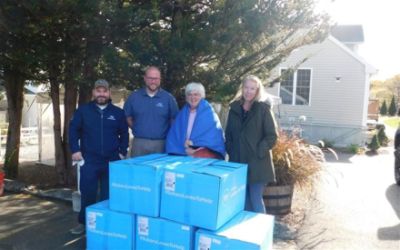 ---
SECOR SUBARU: A TRUE COMMUNITY PARTNER - Jeanne S
Secor Subaru continues to win the hearts of tens of thousands of residents in New London and the surrounding communities of Southeastern CT (and beyond). As a major sponsor of the Garde's annual Winter Cinema Series Secor Subaru not only supports the mission of the Garde Arts Center, they also invite their other non-profit partners to the table in unique and creative ways. Local non-profits such as TVCCA/Meals On Wheels, CT Humane Society, Rotary Club, Kiwanis, CT Photo Family Group, Drop-In Learning Center, New London Public Schools (to name a few) not only receive funding but are included and showcased in all print materials, commercials, social media outreach, and are offered free expo booths throughout the theater lobbies. This tapestry of community support provided annually by Secor Subaru introduces non-profits and local artists to thousands of Garde film and live event patrons and is applauded by all.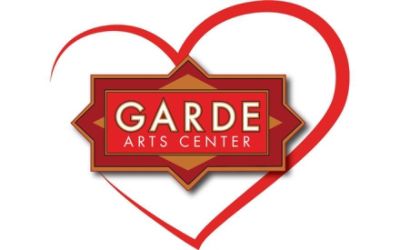 ---
Secor Subaru Come Through for Seniors - Megan B
For several years, Secor Subaru has chosen Thames Valley Council for Community Action (TVCCA) Meals on Wheels as their Hometown Charity during the Share the Love Event. This year's event presented unique challenges for both the dealership and the Meals on Wheels program to get the word out about this important partnership. So the team at Secor Subaru got creative in their approach to working with TVCCA Meals on Wheels. Paul Holden, general manager, went out and delivered meals with TVCCA - talking to seniors and understanding their stories and the impact that receiving Meals on Wheels has on their lives. They worked with the nonprofit to create a short video that could be shared broadly online and a radio commercial that ran on 5 different stations. No matter the total number of cars that were sold during this year's Share the Love Event, TVCCA considers themselves lucky to have a partner, like Secor Subaru, so dedicated to helping our community throughout the years and especially during this most difficult time!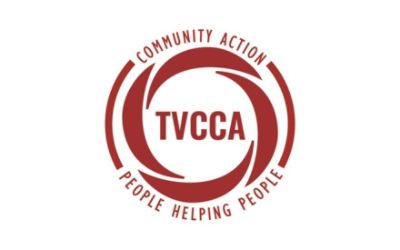 ---
Giving pets a fresh start - Susan W
Olivia the kitten got a fresh start at the Connecticut Humane Society…and when she was adopted, it meant good news for other pets in need too. That's because Secor Subaru donated $100 to CHS in honor of Olivia's adoption as part of Subaru Loves Pets Month. In fact, Secor gave $100 in honor of each cat and dog adopted that month at CHS' Waterford location! That's going toward the medical care of other pets like Olivia. Little Olivia came to CHS from a local animal control shelter when she was just 2 months old. She received exams with staff veterinarians, vaccinations, her spay surgery and other care she needed, and then found a new mom! Her mom says: "We have renamed her Luna--as my daughter is named Olivia! Luna is an absolute treasure. It was absolute fate when it came to adopting this beautiful soul, and we are forever thankful that she came into our lives." Visit CThumane.org/adopt for more information on the pets.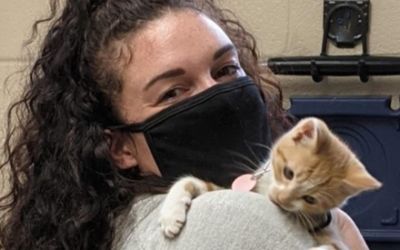 ---